Jeffrey Dahmer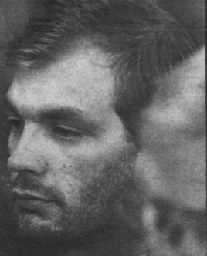 Jeffrey Dahmer was born in Milwaukee, Wisconsin on May 21, 1960. The son of a chemist, Dahmer should have had a normal life. But his childhood in Bath, Ohio, where he and his family moved in 1968, was marked by a growing obsession with severe cruelty to animals, bizarre behavior, and alcoholism.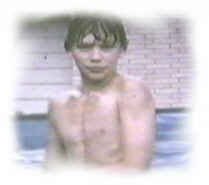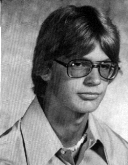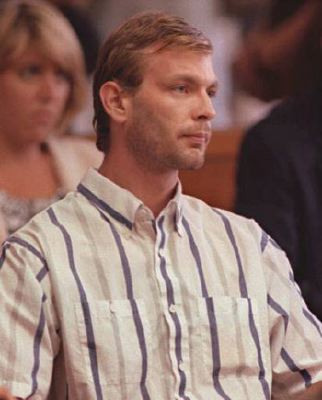 It was in Bath that Dahmer began to kill. Alone in the family home after his parents divorced in 1978, he picked up hitchhiker Steven Hicks, bludgeoned and strangled him, smashing his bones with a sledgehammer and scattering them in the woods behind his home. He apparently kept his murderous impulses under control until September 15, 1987. Living with his grandmother back in Milwaukee, Dahmer killed Steven Tuomi and set off what would become one of the world's most gruesome serial murders. Dahmer eventually took the lives of seventeen men including the sad case of Konerak Synthasomphone, who escaped from the killer only to be mistakenly handed back by police who believed the two were homosexual lovers having a quarrel. Ironically, Konerak's older brother also escaped form Dahmer three years earlier. The attack had jailed Dahmer for ten months in work release.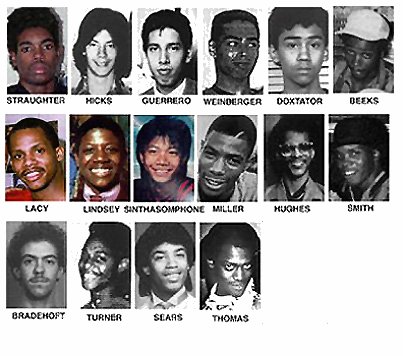 Dahmer was finally apprehended on July 22, 1991. Tracy Edwards escaped the murderer's tiny Milwaukee apartment and flagged down a police car nearby. The officers went to Dahmer's apartment where they were denied entry and after wrestling Dahmer down and cuffing him they took a look around. What they found was incredible. Human heads and skulls were stashed in the refrigerator and pictures of dismembered bodies littered the bedroom.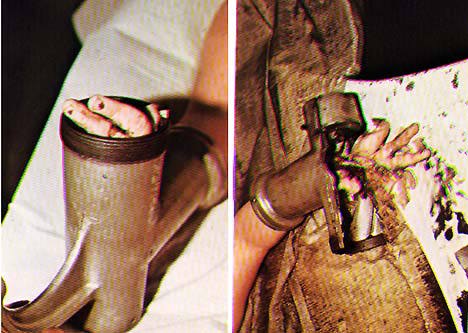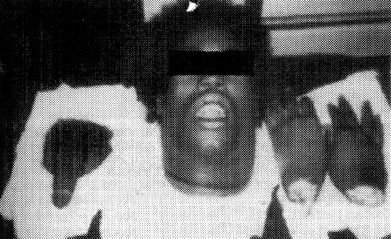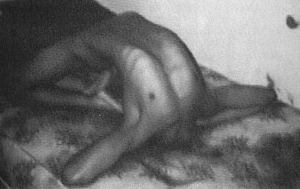 Found sane by a jury Dahmer was sentenced to 15 life terms in the Colombia Correctional Institution. Originally ordered into solitary for his own protection, he talked his way into a unit for prisoners with emotional problems after just a year. On Novemeber 28th, 1993, Dahmer was killed by on the the unit's other inmates.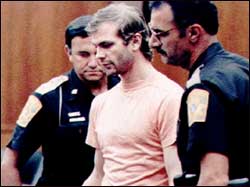 Dahmer was arrested and a media explosion hit Milwaukee. No one had even had a clue a serial killer was at work until his arrest. Dahmer confessed readily and went to trial pleading guilty but insane. The trial was stock full of gruesome details of cannabalism and necrophilia, with police and the defense attorney telling of how Dahmer drilled holes in some of his victims heads and poured acid into their skulls while they were still alive. He wanted zombies that could not resist and could not leave him.